1. Misconception: All Truck Drivers are Men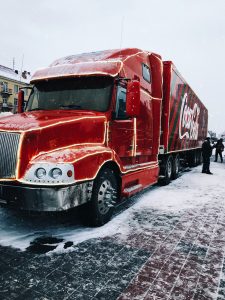 Trucking, just like construction and IT, can be largely viewed as a male-dominated field. However, the number of female truck drivers has been on the rise in the UK and other parts of the world. By July 2018, about 5% of commercial vehicle drivers were women. However, women are showing that they are just as good as the men in this profession with more women joining the industry, including those who work with Easy as HGV, a very similar profession. Actually, many women we've met have shown better qualities than their male colleagues!
2. Misconception: Truckers are Often Involved in Road Accidents
HGV drivers are trained on being careful and observing safety rules while on the road. In fact, most of the road accidents that involve lorries occur as a result of drivers driving in their blind spots. You have to keep in mind that a truck driver can easily cover up to ten times the mileage that an ordinary motorist does, just while they are working.
3. Misconception: HGV Driving Pays Badly
While various companies don't pay well, this does not paint a picture of the entire HGV driving industry. Practically, a typical salary for a HGV driver could be somewhere between £19 and 24k. With advanced training and experience, drivers can earn relatively higher salaries. The most experienced ones, like those on our Platinum Drivers Scheme, can make well over 40k a year.
4. Misconception: Drivers are Not Valued
Oftentimes, out of sight means out of mind. When it comes to truckers, however, they are largely the driving force behind businesses (excuse the pun). Without HGV drivers, most businesses would stall. People would lack essential supplies. There would be little or nothing to buy; all the useful products you buy from platforms such as Amazon would not be available for purchase.
5. Misconception: Anyone Can Drive a Truck
Technically, this might be true – anyone can drive a heavy goods vehicle with the proper training. However, this is job is not just for anyone. Some people are more suited to this job than others.
HGV driving is a potentially rewarding career, with many advantages, but it also has its tough share. If you are considering taking up a HGV job, we advise visiting several trucker forums and taking tips from drivers first-hand concerning the details of a HGV driving career.
6. Misconception: HGV Driving Proves to be Lonely
On the contrary, HGV driving turns out to be a sociable job. Drivers are always meeting new people while working and therefore sharing experiences. As a HGV driver, you're likely to know people in various parts of the country and many others from other destinations. What's more, you become an esteemed member of the supportive community.
7. Misconception: Trucker Drivers Aren't Cultured
This is a daffy assumption since drivers travel all over. They are in a position to sightsee, visit various places, and indulge in many activities. By travelling to exciting destinations, they get to interact with loads of people across the UK and Europe in some cases.
8. Misconception: All You Do is Sit
HGV drivers have loads of responsibilities: planning routes, taking inventory, loading and unloading their vehicles, and also staying active for their well-being. There's so much more about HGV driving than just being behind the wheel.
Conclusion
HGV driving is a serious and satisfying profession that involves a selection of devoted professionals. In fact, truck drivers are some of the most committed, hardworking, and reliable people you will meet.