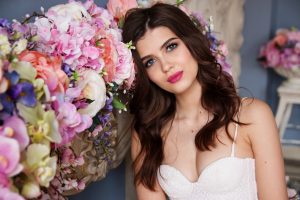 Shapewear and heels go well together. Heels can be seen as a form of shapewear. The work of shapewear is to refine and support your core silhouette, heels can help you with your posture and can be the basis of your sleek line. When they come together, they form a strong force. How can you use shapewear and heels to bring out the figure you want, and how can you make sure you are comfortable as you do it?
Create Curves
You can combine shapewear and heels to highlight those curves of yours. Maybe you are looking to create curves where there weren't any or accentuating your existing curves. Shapewear allows you to combine it with heels to come up with the look you love. When you use core-focused shapewear from Elle Courbee, it is going to compress the waist area and lifts the behind. This will end up highlighting curves and with slim heels, everything becomes great. Go with a corselette or bodysuit to get the hourglass precision from your shoulder to your hip. When you wear slim stiletto heels, then the curves are going to be reflected along the leg line.
Lengthen Lines
From platform to kitten, the goal of putting on heeled shoes is lengthening the line of the silhouette. The focus is on the legs and lengthening them. Having long legs has an impact on the overall creation of a look. Pair your heels with a shaping slip or shaping shorts. The compression around the thigh and hip that comes with shapewear is going to complement the lengthening look of the heels.
Balancing your Body
Creating a streamlined silhouette for most people is going to involve the balancing of the proportions of the body. Think about pear shapes and triangles. There is specific dressing that balances out the extremes. You cannot change your shape using shapewear, but the goal is to bring tone and balance. Go with high waist control briefs and a low leg because it is going to give maximum control around the hips and waists. A panelled and wide strapped bra is going to uplift and complement the shoulders and it is also going to highlight the waist. Slingbacks and mules are the perfect heels for bringing balance to the body. Ankle straps are not a good idea with these styles because they are going to segment the shop and interrupt the line.
Keeping Comfort
Comfort is part and parcel of wearing shapewear. This is the same case with heels. Looking great is greatly influenced by how you feel inside, and this is why confidence plays a big part. You can be confident when you feel natural and comfortable in your look. How can you make sure your footwear and shapewear are comfortable, for the entire day and not just for a short period? Both of them rely on fit and sizing. If you choose small shapewear, then expect to feel constricted which can turn out to be painful. It can also dig into your shape, which creates bumps and lumps in areas you don't want. When you put on badly fitted shapewear, it will keep moving around, whether too large or too small. You need to choose the right size of heels to avoid long term or short term foot and back pain. When wearing high heels, make sure they provide enough support around the foot, or it can end up working against your shape and result in bad posture.