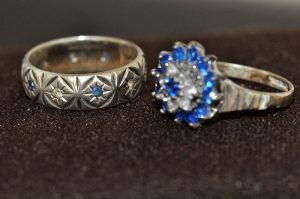 Since time immemorial, jewellery has been one of the most popular gifts. If you are wondering what makes these ornaments valuable as a gift, read on to get a detailed explanation.
1. Jewellery Is Commonly Gifted Instead of Being Bought
Every once in a while, it is common for a person to treat themselves to something that makes them feel great. It is also common for one to buy things such as coats, bags, shoes or clothes occasionally. However, people do not often buy things such as jewellery, since ornaments, such as silver and pewter gifts, are considered to be expensive or a luxury that one can go without.
2. Jewellery Is an Ornament That Also Has Sentimental Value
The term "gift" does not have a fixed explanation. Anything can be offered as a gift depending on the circumstances at hand. What sets a gift apart is the attached sentimental value. Though you can add some things such as custom initials and messages to some gifts such as clothes or hats to enhance the meaning of the gift, the overall meaning simply pales in comparison to the sentimental value of jewellery.
3. Jewellery Can Stand the Test of Time
Think of all the gifts you have received in recent years. Of all items you have been gifted, how many are still in use? Truth be told, most gifts tend to fade over time. For example, some items lose their sheen, clothes go out of style, electronic gadgets get worn out or are overtaken by new innovations even before you have used them as much as you would like to. Even expensive gifts such as vehicles start losing value from the time that they leave the showroom. Jewellery is the only gift that can withstand the sands of time with proper care. The best part about gifting jewellery is that there are timeless ornaments that never go out of style. This means that they can be passed from generation to generation with only a few changes or upgrades being needed to make them suit the style of the new owner.
4. Jewellery Works for Any Occasion
When it comes to choosing gifts for an occasion, it depends on the person doing the gifting. However some gifts only work best for some occasions. For example, on a birthday you can gift a person perfume but this may not be ideal if one is celebrating a graduation. Jewellery is the only gift that is an exception. Whether it is a Bar Mitzvah, birthday, graduation, engagement party or anniversary, jewellery will always be a perfect gift. Truth be told, you cannot go wrong in choosing to gift jewellery when there is any celebration.
5. Jewellery Can Be Customised to Suit the Personal Tastes of the Receiver
Though jewellery already has a lot of sentimental value, gift pieces can be customised to make them more meaningful to the receiver. For example, you can add a personal message, add a name or initials to add more sentimental value to the receiver.
Jewellery is said to be timeless for a reason. If you are still wondering if you should gift jewellery to someone you care about, above we have detailed some of the top reasons (among many) as to why it is the perfect choice. If you are still looking for more convincing, remember that no one can ever own enough jewellery to accessorise their entire wardrobe.